We recently received an email from an individual inquiring about struggling with weight. Here is the email:
I  have been struggling with my weight since I was 9. I am now 47 and I have tried every diet on the planet, I have tried exercise, I have tried meal plans and just about everything else.
A few times I have lost weight only to put it back on again. I heard about your weight loss program from a friend of mine and I was wondering if you could provide me with some guidance on what I can do about my weight.
V.S. Calgary
Dear V.S.,
I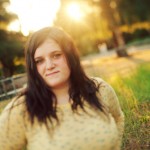 sympathize with your situation; losing weight can be a very difficult and frustrating experience. Unfortunately, many of the popular approaches to weight loss provide only a short term benefit – if they help at all – where a person may lose some weight for a brief period of time, only to gain it back again a short while later. Because the current approaches to weight loss are so unsuccessful at helping people lose weight, it is my contention that a new approach to weight loss is required, one that is not too cumbersome or oppressive to implement and, in particular, one that will lead to permanent weight loss.
You may be interested in attending our weight loss information session being held on November the 16th at Preventous Collaborative Health. The session runs from 6:30 – 8:00 PM. In this session I will talk briefly about the challenges facing people trying to lose weight and I will also provide an introduction to a model I am employing at Preventous to help people lose excess weight and keep it off permanently.   To know more please call us at Preventous at 403.229.0129.