Sound like fun? Then check out our new class to push your body even harder this year.
This class will not only help you get into better condition, but will help burn off those pesky calories and lose some weight and tone up that body. With some advice from our Dietician, get the most out of your workouts and get the new you!
In the 30 minutes:
3 min dynamic warm-up with instructions of the exercises and routine
19 min of the HIIT circuit
6 min of the SIT (1 min of intense cardio followed by 2 min of recovery, repeated twice)
2 min of light stretching and catching your breathe
Benefits include:
Efficient workout
Burn calories and fat
Builds a healthier heart
Increase your metabolism and lean muscle tissue
Times for 2017:
Mondays: 6:00-6:30pm and 6:30-7:00pm
Tuesdays: 12:05-12:35pm
Thursdays: 6:00-6:30pm and 6:30-7:00pm
Fridays: 12:05-12:35pm
Saturdays: 8:00-8:30am and 8:30-9:00am
Cost:
10 class punch card: $150 plus GST
Drop-in: $20/class
---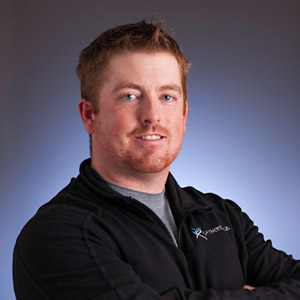 Instructor:
Kavan Allison
BKin, CSEP-CPT Strength and Conditioning Coach
Kavan has trained people from all walks of life, including general population, elite athletes, weekend warriors, injured individuals, kids and older adults. Regardless of your fitness level, Kavan will help you achieve the new you.
---
Nutrition Tips
Hydration is #1
Having enough water in the body is important for exercise as it helps regulate core body temperature.
When you exercise, your body regulates this temperature by releasing water and electrolytes through the skin (sweat) and with an elevated breathing rate, you lose water through exhalation.
Being dehydrated can:
Make exercise seem more difficult.  
Hinder your body's ability to stay cool during exercise.
Hydration Tips:
4 Hours before drink 300-500 ml; 2 hours before drink 150-350 ml.
Have small sips of water throughout your exercise and be sure to replenish losses afterwards.
You can monitor your hydration status through the color of your urine – a pale yellow color indicates good hydration status.
Pre-workout FUEL
Carbohydrates are stored in our muscles and are the main source of energy during exercise. Timing of your meal or snack is critical to how well your body can use it as fuel for your workout.  
1-2 hours before: a small snack or
2-3 hours before: a small meal or larger snack or
3-4 hours before: a balanced meal
Post-workout RECOVERY
Evidence shows that consuming carbohydrates within 30 minutes of completing activity helps to increase endurance capacity and performance.
Protein helps muscles to repair and grow after a training session.
Quantity and food selection should depend on the intensity of your exercise.
---
Fabijana Jakulj
Registered Dietitian
For more information about how to optimize the HITT to SIT program through personalized nutrition and body composition testing, please contact