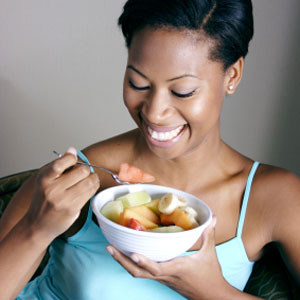 While exercise and nutrition are both important in your journey towards your health goals, combining them has been consistently shown to help you achieve effective, balanced and lasting results.
There is a great deal of overwhelming information, hype and controversy in magazines, newspapers, and TV programs about fad diets or the latest fitness trends. To avoid confusion and get the evidence based and medically sound care you seek, working with a regulated and certified health professional (Registered Dietitian and Kinesiologist) is strongly recommended.
To help our clients achieve the best results possible we have put together the ultimate lifestyle package by combining personal training with nutrition services. The Lifestyle Package includes a comprehensive nutrition assessment and two hours of nutrition counseling customized to your personal needs and is available when purchasing a personal training package.
Your nutritional assessment will include:
Resting Metabolic Rate (RMR) test to determine how many calories your body needs to lose, gain or maintain your current weight.
Bioelectrical Impedance Analysis for screening body fat and determining body composition.
Sophisticated diet analysis software to analyze your current nutritional intake and establish how closely you are meeting your body's needs for energy, vitamins, minerals, protein, fiber and other important nutrients.
Analysis of your lipid, iron and vitamin D status as well as other markers to further evaluate your specific nutritional needs.
A detailed discussion to identify your goals and how they may be influenced by your lifestyle, needs and preferences.
A flexible meal plan.
Personal training for the Lifestyle Package is available when purchasing packages of 10, 20 or 30 sessions. Our Kinesiologists will help you attain your fitness goals and motivate you along the way.
This Lifestyle Package is offered at a special rate of $450 (plus tax) and is only available when purchased with a Personal Training Package.