Insured Services
Services that are medically required or indicated, and covered by Alberta Health Care, will be provided by Preventous physicians and billed to the Alberta Health Care Insurance Plan.
These services include, but are not limited to: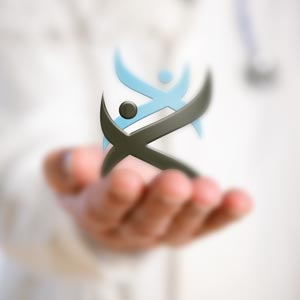 Timely Care
When you call for an appointment, it will be scheduled on a timely basis, based on your immediate needs.
Timely appointments to monitor and manage ongoing health issues.
Unrushed Visits
Visits with your Preventous health care team are never rushed. When you make an appointment, we ask how much time you will need and we book your visit appropriately.
After Hours Support
When you have urgent concerns outside of normal office hours, you can call our dedicated support line and receive a timely response.
Family-Focused Care
We know you want the best health care not just for yourself but for your whole family.
Our healthcare team, both male and female, have extensive experience in family practice, urgent care, pediatrics and obstetrics. They will get to know everyone in your family and understand their unique health issues and requirements.
Referrals
Referrals, when required, for specialized services such as lab testing, diagnostic imaging and medical specialists.
Referrals for other health services including psychological counselling, life coaching, massage and other therapies.
---
Uninsured Services
Twenty-Four Seven Club™ offers services not covered by Alberta Health Care, including:
Preventive health care advice in person, by phone or by email
In-depth nutrition, fitness and lifestyle advice and counselling
Consultations, with members of our team, that are not covered by the Alberta Health Care Insurance Plan
The annual Twenty-Four Seven Club™ fee is for uninsured medical services only.
These services include:
Total Health Assessment™
Your Total Health Assessment™ is the most comprehensive health evaluation available to determine your current level of health.
The assessment involves complete medical, fitness and nutritional testing. Using the results of your assessment, we will collaborate to develop a plan tailored to your specific needs and goals and designed to reduce your risk factors for heart disease, stroke, cancer and other illnesses.
Quality Client Care
With a busy schedule, it's easy to forget to look after your health. We do that for you. Our team will monitor your health on a regular basis and let you know when it's time to come in for preventive medical consultations, or fitness and nutritional counselling.
Twenty-Four Seven Club™ for Your Children
We understand that many parents are more concerned with the health of their children than with their own health.
Your annual Twenty-Four Seven Club™ fee includes medical, fitness and nutrition services for your children 18 years of age or younger. 
Preventive Medical Counselling
Our dedicated physicians will spend time with you to discuss your lifestyle habits, potential risks for disease and preventive strategies to achieving a healthier lifestyle.
Nutrition Counselling
Your registered dietitian meets with you regularly to review your healthy eating plan and make sure you're on target to attain your goals. Counselling with a dietician are included in your membership.
You also receive access to our personalized online nutrition records.
Fitness Counselling
Your kinesiologist monitors your fitness level and helps you stay on track through frequent updates of your activity plan. Fitness counselling sessions are included in your membership.
Travel Clinic
Avoid the health risks of travel with our help in the form of pre-departure preparations, vaccine recommendations, advice on safety considerations and more. Your membership includes unlimited travel consultations and travel reports.
Educational Seminars
Your membership includes 4 educational seminars by various health practitioners on issues relating to you and your family's health.