When you think of a facial, do you think of massage and layers of moisturizer? Many people do. What they should be thinking about is results. A medical facial isn't about relaxation but the achievement of better-looking, healthier, rejuvenated skin.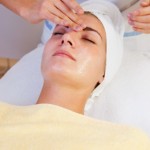 Medical facials are administered by a medical aesthetician trained in advanced skin care treatments. He or she understands the skin, as well as cosmetic medical procedures. This results in a higher level of care for you, the patient, after chemical peels, Botox and filler procedures.
Your medical aesthetician works with your physician to facilitate optimal skin health and a highly effective treatment plan. This has significant benefits. For example, if your physician prescribes a topical and/or oral medication for acne, exfoliation or hyperpigmentation and your aesthetician doesn't know about it, the medication may be affected by skin care product ingredients.
Collaboration allows the medical aesthetician to customize your facial treatment so it follows your physician's directions, preventing the application of anything that will cause irritation or an adverse effect.
Medical facials are carefully customized for specific skin care needs. Many people have more than one skin care concern and labelling the skin as oily or dry is too general. A very thorough skin assessment is done to determine skin concerns and to discuss options.
To help you maintain the results and benefits of your medical facial, your medical aesthetician will design a home care program for you. This allows you to be involved in the journey toward rejuvenation and optimum skin health and ensures the best possible results.
Repair Winter Damage
In Calgary's dry climate, everyone's skin benefits from a monthly facial.
Exfoliation is just as important during the cold months. Exfoliating with scrubs or chemical peels creates a clean, receptive canvas that allows moisturizers to penetrate deeper.
Many individuals with oily skin do not realize that their skin also gets dehydrated. This can cause irritation and blocked pores.
Preventous is proud to use products from Vivier Pharma, a leading pharmaceutical skin care company that is a pioneer in result-orientated skin care. Vivier has been extensively tested and has been used exclusively in medical environments. Vivier also combines the powerful benefits of vitamin C and pharmaceutical-grade ingredients.