You may have seen yogurt and margarine brand television ads proclaiming their new cholesterol-lowering products made with phytosterols, also called plant sterols. Having recently been approved in Canada for use in food products, phytosterols have quickly become a popular health topic and an even more popular health claim on supermarket shelves. But what exactly are phytosterols—and are they doing you any good?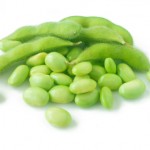 Phytosterols are natural components of plants and plant-based foods. Because they are structurally similar to human cholesterol, they are thought to prevent cholesterol from being absorbed by the small intestine so it is excreted from the body rather than building up in the blood and on artery walls.
Consuming 2 grams of phytosterols per day has been shown to lower cholesterol by up to 10%. Consuming up to 3 grams per day may reduce the risk of coronary heart disease by 20%.
Plant sterols have been shown to work in conjunction with cholesterol-lowering medications like statins. They have been shown to enhance the effectiveness of heart-healthy diets in lowering cholesterol, but positive effects have also been demonstrated in people who do not eat a healthy diet.
So, do you need to start hitting the grocery shelves for products that contain plant sterols? Not necessarily. Remember that plant sterols come form plant-based foods, and plant-based foods have always been encouraged on the heart-healthy menu. So the grandma rule still applies: eat your fruits and veggies!
---
This filling meatless meal delivers phytosterols and 15 grams of fibre.
Ingredients:
1 can (14.5 oz) diced tomatoes
1 cup canned chickpeas, rinsed and drained
½ onion, chopped
1 garlic clove, minced
1 cup of broccoli, asparagus, and red pepper, chopped.
1/2 teaspoon salt
1/4 teaspoon dried oregano
1/4 teaspoon black pepper
1/8 teaspoon red pepper flakes
4 artichoke hearts in water, drained and quartered
1/2 cup frozen peas
1/4 cup sliced black olives
1/2 cup whole-wheat penne, cooked
1/4 cup fresh basil, chopped
Preparation:
Combine tomatoes, onions, garlic chickpeas, broccoli, peppers, asparagus, salt, spices and 1/2 cup water in a medium pot and simmer until liquid reduces by half, (~20 minutes). Add the olives, artichokes and peas; simmer for an additional 10 minutes.
Toss with penne, top with chopped basil and serve. Can be frozen.