---
Crystal Bartkowski – Certified Athletic Therapist
Our Certified Athletic Therapist, Crystal, provides individualized injury assessments, treatments and rehabilitation programs.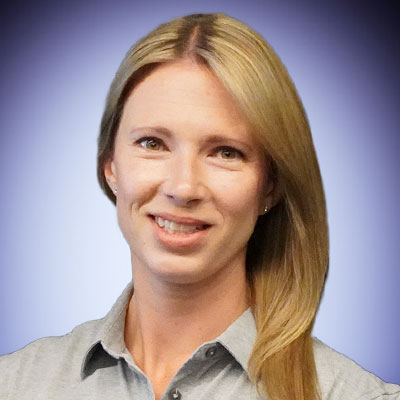 Crystal has a Bachelor of Arts degree in Psychology from the University of Calgary, as well as a Bachelor of Health and Physical Education degree in Athletic Therapy from Mount Royal University. As a Certified Athletic Therapist, Crystal specializes in the prevention, assessment, treatment and rehabilitation of both acute and chronic musculoskeletal injuries. She uses a combination of a manual therapies and a functional, exercise-based approach to injury rehabilitation. Her goal is to help people recover from pain and injury so they can get back to doing what they love. Through educating people on proper mechanics, she works to ensure future injury prevention is part of the process.
Crystal started working with the SHRed Concussion study in 2019, a pan-Canadian research study out of the University of Calgary Sport Injury Prevention Research Study. She has completed her Reconditioning Level 1 Certification, is FMT Rocktape Blades Advanced Certified, and is a Certified Sports First Responder. In addition to her work at Preventous, Crystal also works with several sports teams and provides medical coverage at athletic events. Outside of work, Crystal can be found staying active and enjoys cycling, camping and competing in local CrossFit competitions.
Learn more about Athletic Therapy