Dr. Andrea Sergeant – Chiropractor
Andrea grew up in Victoria, BC, with most of her childhood playing sports and riding horses.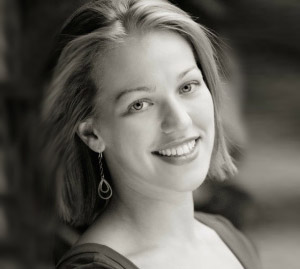 Fascinated by how the body works, and the desire to know how to fix it, she moved to Calgary and was awarded a Bachelor of Science in Biomechanics from the University of Calgary and then went on to graduate Magna Cum Laude with Clinical Honours from the Canadian Memorial Chiropractic College in Toronto. In order to continue the dream of working with horses, she furthered her education with post-graduate training in Animal Chiropractic at Options for Animals in Kansas.
Dr. Sargent believes deeply in continuing education and is always looking for new tools to help her patients out. She has obtained certifications in various soft tissue and rehabilitation techniques including: Active Release Technique (Spine, Upper Limb, Lower Limb), Graston Technique, Spidertech Taping and multiple Rehabilitation courses including Dynamic Neuromuscular Stabilization. Dr. Sargent focuses on the biomechanical reasons behind every day aches and pains and injuries. She enjoys empowering people with knowledge, and witnessing their "Ah-Ha" moments when they final understand what is going on in their body.
Every patient is approached as an individual, and works with Dr. Sargent to agree on a treatment plan that works with both their goals and time in mind. Treatment plans usually include a combination of manual adjustments, soft tissue therapies, and rehabilitation exercises to keep the body moving as it was designed to do.
After practicing in her hometown with her mentor, Dr. Sargent returned once again to Calgary with her husband. She maintains a private practice and is excited to partner with Preventous in the help of teaching their patients the importance of proper body mechanics and how to have optimal function of the body to help them continue doing all the sports and hobbies they love. Dr. Sargent also maintains a large animal chiropractic practice by providing equestrian chiropractic services to the greater Calgary area.
Please visit Dr. Sargent's practice site for more information: www.drandreasargent.com