Fabijana Jakulj – Registered Dietitian
A registered dietitian, Fabijana provides one-on-one and group nutrition consulting that focuses on health education and wellness management.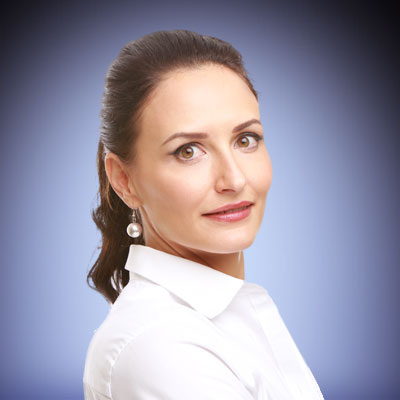 Fabijana is a graduate from the University of Calgary, where she completed her First-Class Honours Bachelor of Science degree in Psychology in 2005. Her thesis on the impact of a high-fat diet on cardiovascular stress sparked a passion for nutrition and health. After being honoured with the Young Canadian Health Psychology Researcher of the Year award in 2006, she went on to the University of Alberta to complete a second degree in Nutrition and Food Science as well as the Integrated Dietetic Internship with Alberta Health Services. Fabijana is also a Certified Diabetes Educator (CDE), specializing in promoting the national standards of care for individuals and communities affected by diabetes in accordance to the Canadian Standards for Diabetes Education.
Fabijana's experience spans many areas of nutrition in both acute and outpatient care as well as in private practice. Her scope of expertise includes weight management, cardiovascular and digestive health, diabetes, lifestyle nutrition and chronic disease prevention. She has collaborated with nutrition education teams from Alberta Milk, Edmonton's Food Bank, Core Nutrition Health and Wellness, and FitNut Consulting and is an active member of Dietitians of Canada. Widely published, Fabijana has presented on numerous nutrition-related topics and assisted with program planning and nutrition marketing.
Fabijana is skilled at active listening and takes a client-centered approach to nutrition consulting, collaborating effectively with everyone on your health care team to help you achieve your health goals and prevent future disease in a way that is comfortable for you.