An effective skincare regime is essential for teens. But too often there are too many steps to follow or products to use, and teens give up on their routine.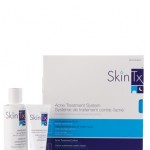 Vivier Pharma, leaders in pharmaceutical skincare products, have designed a highly effective two-step, medical-grade acne system just for teens.
The two highly concentrated products consist of a medicated acne wash that contains 2% saliclic acid and hexamidine to remove bacteria, clean pores, exfoliate and prepare the skin for the acne treatment lotion.
The acne treatment lotion is a light-weight, water-based formula containing 5% pharmaceutical-grade benzoyl peroxide, which helps prevent pimples, blackheads and whiteheads. This product can also be used for spot treatment and contains witch hazel to calm the skin and reduce inflammation.